Funding bids are to be submitted by Chorley Council for the regeneration of Chorley town centre.
Full council agreed plans to submit a bid to government for a 'once in a generation' opportunity to transform three key sites in Chorley.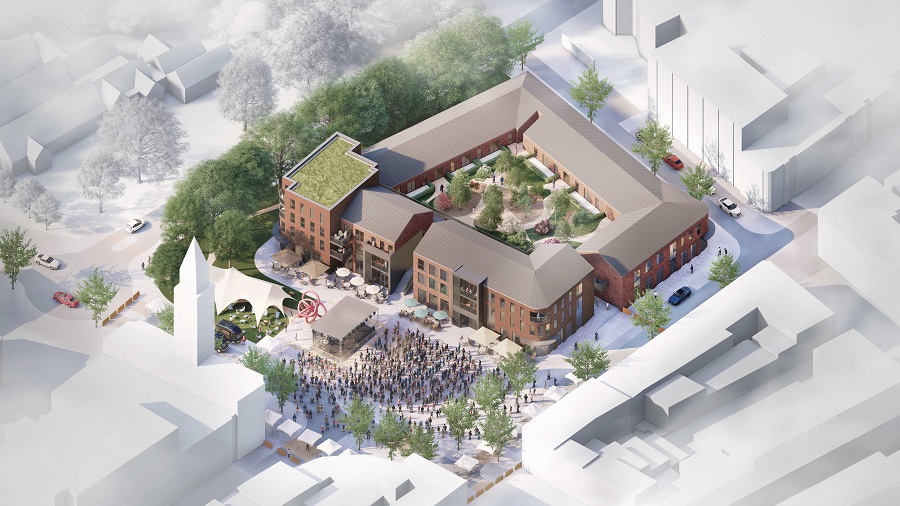 The proposals will be supported by a £20m from the second round of the Levelling Up Funding if the bid is successful, with the remaining funding to be met by Chorley Council.
Leader of Chorley Council, Councillor Alistair Bradley said "We're excited to be submitting a Levelling Up funding bid for delivery of three ambitious schemes in Chorley town centre.
"These schemes will reshape and refresh the town centre as well as providing long term benefits such as regeneration of these areas, creation of community and multiuse spaces for residents to enjoy, accommodation, business and employment opportunities, all of which will support Chorley's economy. Whilst it would have been great to put forward other schemes in the Borough as well, unfortunately the tight timescales for delivery mean that we need to hit the ground running with schemes that are ready to go and these all fit that criteria.
"It's important that we continue to invest, and these proposals will complement other recent town centre investments to ensure Chorley continues to be a great place to live, work and visit."
The Department of Levelling Up and Communities announced the second round of levelling up funding earlier this year, focusing on investments for projects that require £20m of funding, and investment in infrastructure that improves everyday life across the UK, supporting town centre and high street regeneration, local transport projects and cultural and heritage assets.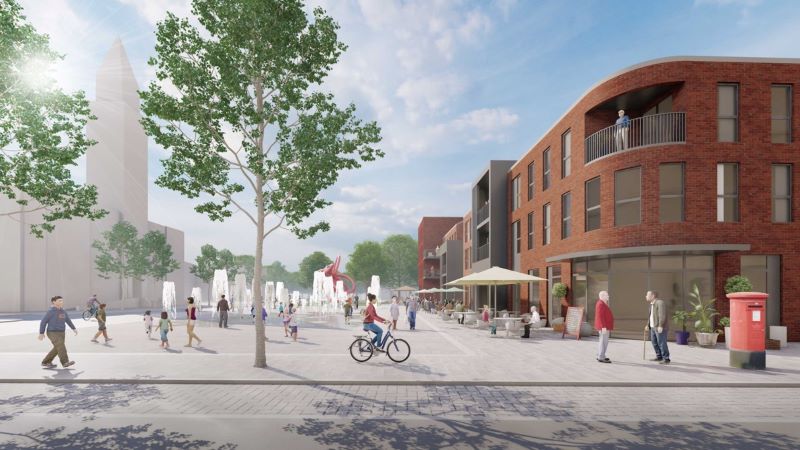 Last month's Executive Cabinet agreed that Chorley's schemes to be included within the funding bid were:
Development of a civic square and associated infrastructure on the former Buzz Bingo site and Cleveland Street car park. Currently a temporary car park pending redevelopment upon government support and could include a focal point for town centre events, gardens, units to accommodate retail and restaurant businesses as well as apartments, a hotel and multi-level parking.

Redevelopment of the Bengal Street depot site. Used as the Council's depot at the moment, proposals include a commercial unit and stylish apartments providing a much nicer approach to the town centre and a potential catalyst for other investment in that area.

United Reform Church Hollinshead Centre and public realm changes to the Union St area. Plans include upgrading the ancillary building to the rear of the church to create a multi-use space, along with green links to the Bengal St development, additional access to Hollinshead Street car park and improved links from Union St to Astley Park.
The scheme delivery costs equate to £44,651,699 so the proposed bid and associated schemes will result in a spend over the £20 million Levelling Up funding and the mandatory £2 million Council matching funding, with funding for the remainder of the project to be reviewed once the outcome of the bid is known.
Lancashire County Council have subsequently advised of additional limited funding availability to support the levelling up funding bids which has allowed bus depot improvements, the development of a tourist information and public realm repairs and which would be in addition to the £44.5m main bid.
The government have categorised local authorities into three categories for the funding bids, to identify those representing highest level of need, with category 1 being the highest level in which Chorley Council has been placed putting them in a good position to potentially receive the funding.
People will have chance to have their say as it progresses.
Successful bid applicants will be informed in Autumn.